June is Celebration Month at SCIDES (plus a summer bucket list!)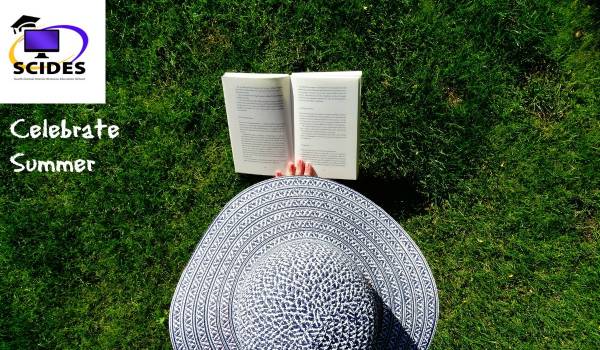 Can you believe that another school year is coming to a close? It seems like we just got started, but in a few weeks, the next set of SCIDES graduates will walk up to the stage to receive their well-deserved diplomas. SCIDES graduation takes place on Tuesday, June 20th, at 11 am at the Merritt Civic Centre (with an informal gathering starting at 10:30am), and we would like to extend our heartfelt congratulations to all our students. You all worked hard for this, and it's a great accomplishment. You did it!
"If you can imagine it, you can achieve it. If you can dream it, you can become it." - William Arthur Ward
What comes next? How about a summer bucket list? We have some great ideas for you.
Canada 150. Jump straight into the Canada 150 celebrations. Canada Day is just around the corner, and there are lots of ways to participate in person or virtually. Check out the Canada 150 website to get started.
Join a Summer Reading Challenge. Summer time is reading time. (Who are we kidding? Any time is reading time!) Are you up for a challenge? How many books can you read this summer? Click here for some great ideas to get you excited.
Go Geocaching. Did you know There are 374 geocaches near Merritt, and likely just as many in your community? Go to https://www.geocaching.com/play to sign up for a free account, and you'll have access to treasure maps worldwide! This is great activity to spend a few hours or even a whole day doing.
Get creative. You can sign up for a local summer class, tie dye a t-shirt, or make giant bubbles. How about relaxing with a great colouring page? If you can't find a colouring page you like, how about making your own, using your own pictures? You can do that at reallycolor.com. (If you do, we'd love to see!)
Do a digital detox. Do you feel like you need a break from the online world, and want to spend the summer exploring and connecting in person? A digital detox might be just what you need. You can read about the benefits right here.
Last, but not least, we also want to remind you that SCIDES is open during the summer, Monday – Friday from 7:30 am to 3:30 pm. Part of your summer bucket list could be upgrading, or working ahead – and you'll have our full support over the summer. We have teachers available, as well as makers, and there is plenty of time to discuss and work on your goals and dreams.
Connect with us anytime to talk about your educational goals, and have a great summer!