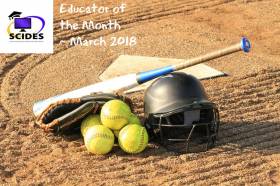 We're excited to share the next Educator of the Month with you - Liana Tilt. Here's how she answered our questions (hint: the best advice she ever received is priceless!)
Mrs. Tilt, we're thrilled to have you as our Educator of the Month for March. Tell us a bit about yourself.
My name is Liana Jule Tilt and my maiden name was Greiner but my family calls me L.J.,Geaner, or Mule. I was born in Matsqui, B.C. near Abbotsford and moved around to Loon Lake, Yarrow, and eventually to Summerland in the Okanagan where I spent most of my life.