Meet Our Teachers - Jennifer Deo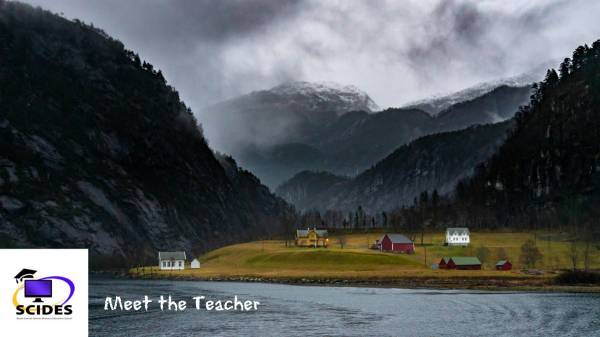 We have a second blog post for you this month, to introduce one of our new teachers. Welcome to SCIDES, Jennifer Deo! Don't forget to also check out our monthly theme, in November it's all about Grit. Now let's jump right in and find out more about one of the newest additions to the SCIDES team.
Thanks for taking the time, Jennifer. Can you introduce yourself and tell us where you're from?
Mrs. Jennifer Deo. I grew up in Vancouver, Washington down in the states. I currently live in Kamloops.
How long have you been a teacher at SCIDES?
I have been here for about a month and loving it so far.
Why did you become a teacher?
I was always the kid who loved going to school. I've spent a lot of time volunteering in classrooms and have always loved working with children, and creating new, hands-on ways to teach content.
What's your favourite aspect of being a teacher?
I love seeing the light in my student's eyes when they finally understand a topic or solve a problem that had them stumped.
What is your least favourite aspect of being a teacher?
So much paperwork!
We hear that a lot with the paperwork :) What's your best advice for students who want to figure out their career path and calling?
Definitely do something that you love and have skills in. Nobody should spend their day at work miserable.
What's your favourite book and why?
East by Edith Pattou. It's an adventure novel based on an old Norwegian fairy tale that tells the story of a very strong-willed girl travelling all over the world. I have always loved reading adventure stories.
What's the best advice you've ever received?
My mom always tells me to be kind to everyone I meet and assume the best intentions. We never truly know about the struggles someone might be facing.
What do you still want to learn?
More languages! I know Hindi and a bit of French and Spanish. I would love to learn more.
When you're not busy helping your students and marking assignments, what do you enjoy doing?
I enjoy playing fetch with my puppy and going on runs with my husband. I also really enjoy travelling to new places. When I can't do that, I'm pretty happy to curl up on the couch with a warm cup of tea and a good book.
Thanks for taking the time to answer the questions, Jennifer! We're so glad to have you on the SCIDES team.
If you would like to find out more about SCIDES and the programs we offer, connect with us on social media, or get in touch.