Planning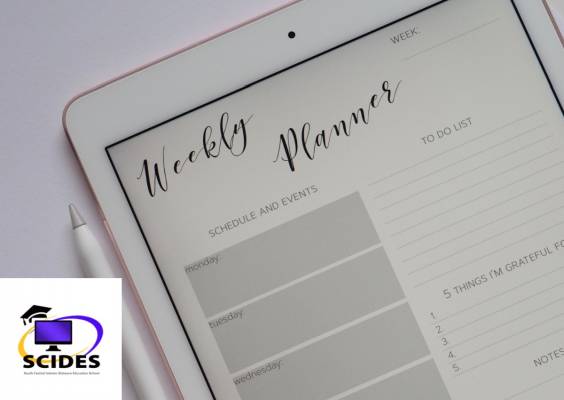 Happy New Year! 2020 is behind us and we love the hope 2021 brings with it. We are committed to supporting you in your educational journey as always, and planning is a big part of that. It's our theme for January, and we are excited to share great resources with you.
January Resources
Blogs and Articles (and one Vlog)
How to get the most out of your student schedule - 8 tips for organizing your planner.
https://www.petersons.com/blog/student-schedule/
A way to plan if you're bad at planning.
https://hbr.org/2017/07/a-way-to-plan-if-youre-bad-at-planning
Simple Student Planning - 4 steps to planning in 15 minutes a week.
https://www.studyright.net/blog/simple-planning-the-4-step-process-for-students-who-hate-planning/
Planning & Organization - Crash Course Study Skills #4.
https://www.youtube.com/watch?v=0AKAuRby7n8
Podcasts
Adulthood made easy
https://podcasts.apple.com/us/podcast/adulthood-made-easy/id991652583
Organize 365
https://organize365.com/podcast/
Books
DK - Careers: The Graphic Guide to Planning Your Future
https://www.amazon.ca/Careers-Graphic-Guide-Finding-Perfect/dp/1465429735/ref=asc_df_1465429735/
Nancy A. Ratey - The Disorganized Mind
https://www.chapters.indigo.ca/en-ca/books/the-disorganized-mind-coaching-your/9780312355340-item.html
Dr. Donna Prudhomme - The PLANbook - a goal planning workbook
https://www.amazon.ca/PLANbook-Planning-Workbook-Designed-Students/dp/0578497557
Bill Burnett and Dave Evans - Designing Your Life: Build a Life That Works For You
https://www.amazon.ca/Designing-Your-Life-Build-Works/dp/1784740241
We hope you find those resources interesting and helpful, and invite you to share your thoughts on our Facebook page. As always, we're here for you and look forward to connecting with you. Get in touch with us at 1.800.663.3536 or registrar@365.sd58.bc.ca.