Elementary Programs at SCIDES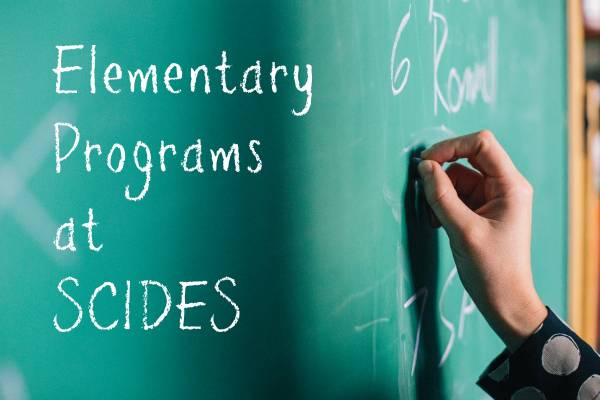 Parents want a quality education for their children, and starting off on the right foot during the elementary years can often set a path to success. With the busy lives most families are living nowadays, a distance education is often a great option; not only because of the flexible schedule, but also because individual and educational needs of each students are met.
Distance education can be a great alternative to brick-and-mortar schools, but especially during the elementary years, it requires a considerable investment of time and support from the parents - there are a few things you should consider, before making a decision.
Distance Education may be a great choice for your children, if…
they are dedicated. With the absence of mandatory physical attendance in class, it's important that distance students have a desire to succeed. Early learners are often very curious, and that's a great advantage!

they have some time management skills. Parents are needed to facilitate the programs, but a good sense of setting priorities and staying on schedule will make it easier for your child to stay on track (of course our team of teachers is here to coach you through it).

they are willing to take a risk. We're not talking about risks that could harm your children, but about the willingness to try something unfamiliar, something that their friends might not be doing. Distance learning is virtually limitless, and your children could easily discover their hidden passions along the way!
If you and your children are excited about the great possibilities a distance education program has to offer, then we invite you to consider the South Central Interior Distance Education School (SCIDES). We offer a complete K-7 program, free of charge to all BC residents - because SCIDES is an accredited BC public school.
There are three different program options to choose from:
In the Structured Program, we provide Ministry-approved learning materials to the students, who work under the guidance of a SCIDES teacher.

The Unstructured Program allows students to use learning materials chosen by the family; a SCIDES teacher will still work hand in hand with the family.

The Blended Program offers a mix of structured and unstructured. Students use both Ministry-approved learning materials as well as learning materials of the family's choice, and of course this program is also a joint effort between the family and a SCIDES teacher.
At SCIDES, we're passionate about learning and we know that every family's need are different. That's why each student receives an individual learning plan, and our teachers constantly assess their students' work and provide feedback to you.
Of course we also provide all learning materials for all subjects, as well as formal evaluation reports in accordance with the Ministry of Education guidelines.
Our teachers are committed to your children's success, and together with you, the parents, we can be a winning combination in providing the best possible education for your kids.
Visit us at www.scides.ca to connect, or call us at 1.800.663.3536.