Meet Our Teachers - Tom Oram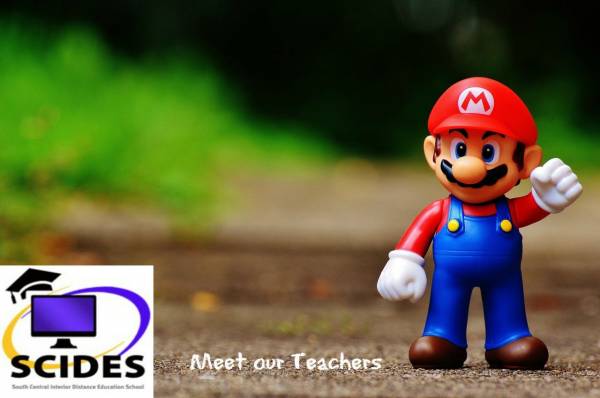 We're getting close to our winter break and there is time for one more feature of our new team members before the year is over. Meet Tom Oram, and stay tuned for the Learn & Play Winter Challenge coming soon!
1. What's your name and where are you from?
My name is Tom Oram, and I was born and raised in Kelowna, BC.
2. How long have you been a teacher at SCIDES?
I completed a short stint at SCIDES approximately 5 years ago, and I've officially been back since September 15, 2019.
3. Why did you become a teacher?
My Grandpa was a high school Biology teacher for many years in Vancouver. He was a very passionate person, and always tried to find 'teachable moments' with us. I soon realized that I was the same way, and set out to follow a similar path.
4. What's your favourite aspect of being a teacher?
Just being able to help students succeed and make a difference. It's amazing to see student progress throughout the year(s), and to see them go on do incredible things.
5. What's your least favourite aspect of being a teacher?
I would say my least favourite part is the 'unknown' of where/what you'll be teaching each year. With the nature of our education system, there's always that element of change (particularly in a teacher's first few years of their career).
6. What's your best advice for students who want to figure out their career path and calling?
Spend time discovering/reflecting on not only what you are good at, but what you are passionate about. Take the time to set up job shadowing opportunities, and really explore your options.
7. What's your favourite book and why?
Any of the "Shannara" series by Terry Brooks. I really enjoy fantasy stories as they let you escape to a different kind of reality.
8. What's the best advice you've ever received?
"Be an advocate for yourself" and "Don't ever stop learning and growing as a person".
9. What do you still want to learn?
I am not what you would call 'musically inclined', but I would love to learn how to play the guitar.
10. When you're not busy helping your students and marking assignments, what do you enjoy doing?
In the winter, I enjoy hockey, snowshoeing, and snowboarding. In the spring/summer, I like to play soccer, golf, and go hiking/camping. I also enjoy the occasional video game – anything Mario will always be my favourite!
Thanks for taking the time to answer the questions, Tom! We're so glad to have you on the SCIDES team.
If you would like to find out more about SCIDES and the programs we offer, connect with us on social media, or get in touch.