Meet Our Teachers - Brittany Lowe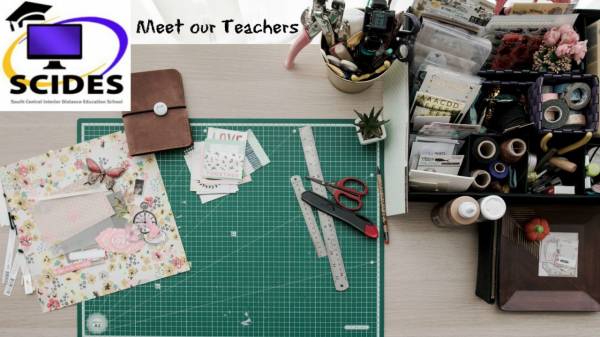 Happy New Year! It's not only a new year but also a new decade and we wish you all the very best. May 2020 be a fantastic year for you. It's time for the first new staff feature of the year: Meet Brittany Lowe, and don't forget to check out our Learn & Play Winter Challenge!
1. What's your name and where are you from?
My name is Brittany Lowe and I am from Kamloops, BC.
2. How long have you been a teacher at SCIDES?
This is my first year teaching at SCIDES.
3. Why did you become a teacher?
I became a teacher from my desire to help others. I first completed my Bachelor of Science Degree and during that degree, I aided in the learning of my fellow classmates by holding study sessions and tutoring others. I tried my hand at nursing but found that it wasn't a right fit for me. I then did a great deal of self-reflection and found that I had a knack for conveying information to aid others in their learning. I pursued a career in education, and I have found my passion as a teacher.
4. What's your favourite aspect of being a teacher?
My favourite aspect of being a teacher is aiding students' in their success and witnessing what they are able to create with their imaginations and creativity. I am always blown away at what students can create both individually and in groups.
5. What's your least favourite aspect of being a teacher?
My least favourite aspect of being a teacher is not exactly knowing what subjects I will be teaching for the year.
6. What's your best advice for students who want to figure out their career path and calling?
My best advice for students who want to figure out their career path and calling is to research their career interests and try to obtain hands-on learning for that career through job shadowing or interning at the specific job.
7. What's your favourite book and why?
Since I am an avid reader, it is hard to narrow down my favourites to one book. One of my all-time favourite books is Graceling by Kristin Cashore. This is a fantasy story with a strong female protagonist that perseveres great hardship and journeys on a quest of great importance. I found that the point that this story drives home is that even though others tell you what you are meant to be, you need to find that out for yourself. Yes, there will be obstacles and trials that you will need to possibly overcome, but with support and belief in yourself, you will find who you truly are.
8. What's the best advice you've ever received?
The best advice that I have ever received is to never stop learning.
9. What do you still want to learn?
With the development of new technology, I want to learn how to effectively integrate this technology to enhance students' learning in the classroom and online world.
10. When you're not busy helping your students and marking assignments, what do you enjoy doing?
I enjoy various hobbies such as crafting, playing musical instruments, singing, reading, socializing with friends and family, and playing videogames.
Thanks for taking the time to answer the questions, Brittany! We're so glad to have you on the SCIDES team.
If you would like to find out more about SCIDES and the programs we offer, connect with us on social media, or get in touch.