April is Science Month at SCIDES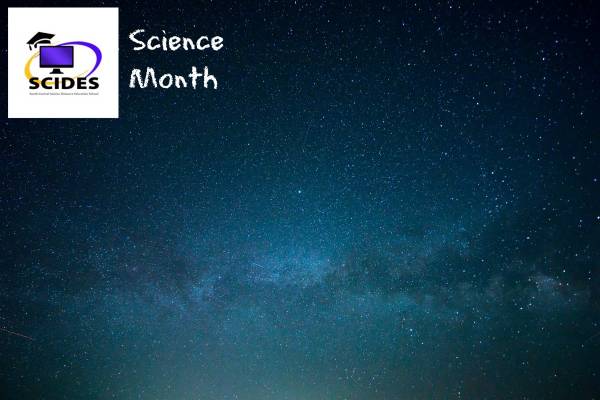 How was your Spring Break? We hope it was fantastic and you had a chance to relax and explore. Maybe one of the things you explored was your potential career path, and in case you haven't read it yet, we encourage you to check out our last blog post about a possible career in trades.
This month, we celebrate Science Month at SCIDES.
Let's start with a few of the science courses we offer (see our full selection of courses by clicking here):
Science and Technology 11 - learn about the complex world of science and technology and the interaction which occurs between technology and society.
Earth Sciences 11 - it's a course designed to provide you with background knowledge and the opportunity to investigate the earth and its processes.
Talking about Earth Sciences – April 22nd marks Earth Day, which is celebrated every year. The Earth Day Canada charity was founded in 1990, and more than six million Canadians participate in Earth Day activities each year. Nearly every school-aged child participates in Earth Day activities through their school and online - it's an important part of learning how to keep our planet healthy for future generations. This year also marks Canada's 150th birthday, and that calls for a special celebration! Earth Day Canada is calling upon YOU to get out and play on April 22nd, and connect with the great Canadian nature around you. It's a sign of the times that we all spend a lot of time inside and tied to our electronic devices, but it doesn't always have to be this way. Get outside and play on Earth Day! You can find out more by clicking here.
As we mentioned at the beginning of this blog post, we already talked about careers last month, specifically about a career in trades. But, there is more! We want to shine a spot light on careers in science this month, because you cannot explore and educate yourself too much, when it comes to your potential career.
Physics, biology, and chemistry are all part of science, and some of the career paths might surprise (and delight) you.
A great source to help you explore and study some of the options available to you is this website, which focused on careers in physics. Did you know that being a video game developer is a job involving physics? The laws of physics apply to 3D game development just as much as to everyday life, and they are used to make the characters appear real to the player.
Biology plays a big role in a Conservation Officer's career. They need to know animals and plants in detail, to be able to identify them, and to be able to educate the general population about natural habitats and conservation. Another profession requiring a sound knowledge of animals is veterinary science. You can enrol in our Vet 11 course, to find out if this could be your passion.
More plant-focused, but equally important and interesting, is a career in agriculture. Is it right for you? Find out by taking our Sustainable Resources 12: Agriculture course.
Chemistry is the basis for another exciting career: forensic scientist. Evidence like finger prints, blood, hair, and bullets are collected from crime scenes for analysis. Using the scientific method (observe, measure, test), chemistry is a key component to solve crimes! We offer several courses to get you started on this path: Forensics 11, Forensics 12, or Criminology 12.
Those occupations are only a brief glimpse of possible careers involving science. We encourage you to do your own research into this exciting field, and to also connect with us if you have any questions about our courses or prerequisites for possible careers in science.