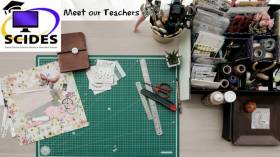 Happy New Year! It's not only a new year but also a new decade and we wish you all the very best. May 2020 be a fantastic year for you. It's time for the first new staff feature of the year: Meet Brittany Lowe, and don't forget to check out our Learn & Play Winter Challenge!
1. What's your name and where are you from?
My name is Brittany Lowe and I am from Kamloops, BC.
2. How long have you been a teacher at SCIDES?
This is my first year teaching at SCIDES.